Mentorship Program for Yoga Teachers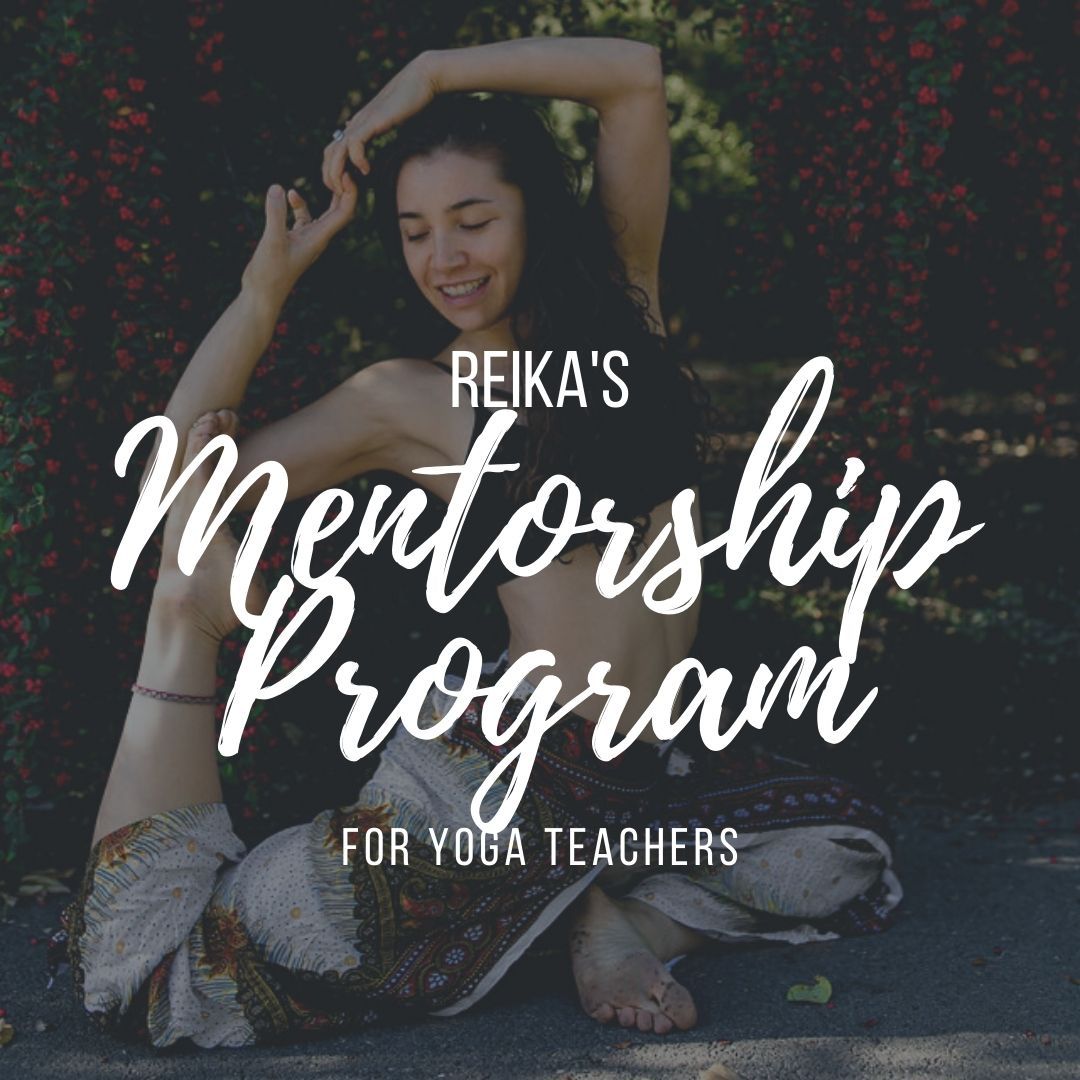 I created this mentorship program because I remember wishing I had a mentor when I first started teaching yoga. I felt lost after my 200-hour teacher training. I had so many unanswered questions about navigating the world as a yoga teacher. Fast-forward to now, I created this program so I can offer the guidance, knowledge, and community that I wish I had when I was a newbie teacher :)
Who is this mentorship program for?
New yoga teachers, seasoned yoga teachers, and those who are currently in yoga teacher training.

Yoga teachers who are looking for a community of supportive fellow teachers to learn from and together under the guidance of Reika

Someone who likes to deepen their yoga anatomy and alignment knowledge

Someone who likes to deepen their pranayama and meditation practice

Someone who would like to deepen their yoga philosophy understanding and apply it to their day-to-day lives

Someone who would like to learn from and be exposed to many experienced yoga teachers from various backgrounds, lineages, and expertise.

Someone who would like to navigate the yoga profession with grace, awareness, and ethics.

and more!
What is included in the mentorship program?
Monthly membership entails:
We meet on zoom for the majority of our meetings to accommodate everyone from different locations and time zones. Every few months, we will organize in-person gatherings :)
Classes will be recorded and available on the website to view if you miss the meeting.
Monthly offerings:
Pranayama & Meditation class (30-45min)

Yoga Philosophy Discussion (1 hour)

Asana Lab (1 hour)

Mini-Workshop (1 hour)

Covers various topics such as:

Sometimes guest teachers will be invited for the special topic

1 -on- 1 private with Reika

Ask specific questions, go over sequencing, and receive feedback on your teachings, and/or goal setting.

The ability to attend 2 classes offered at Reika's Virtual Yoga Studio ;)
Sliding-Scale Monthly Membership
Monthly Membership
Discounted Rate
Sustainers Rate
Supporters Rate
Student discounts, financial assistance, scholarships, and work trade available
---
Sign up for Reika's Newsletter to keep in touch